Bioshock: Infinite (360, PS3, PC)
I served as a level designer on Bioshock: Infinite and the accompanying DLC's: Burial at Sea and Clash in the Clouds. This included designing and scripting combat + narrative sequences for the level "Finkton" (Bioshock Infinite) and "Housewares" (Burial at Sea part 1), prototyping and iterating on new tech, designing maps used in usability testing, and more.

Shoot Many Robots (XBLA)
Shoot Many Robots is a 4-player co-op, run-n'-gun RPG released on XBLA. I served as a level designer on the project, designing and developing over half of the levels, including the following images below. In the levels I designed, I wrote design docs that included paper maps, environment designs, and narrative specifics; I greyboxed and propagated my levels with static meshes; and I designed and implemented combat encounters within the levels.

Red City, a single-player Titan Quest map
Red City is a single-player Titan Quest level that was designed and developed in 7 days as part of a level design test. Players follow a combination of river pathways and bridges in order to breach the Red City walls. I designed the original paper map as well as the landscape, decoration, and lighting.

CTF-Dehnaria, a multiplayer Unreal 3 map
Dehnaria is a multiplayer CTF map created using Unreal's Editor. Players find themselves housed within an old abandoned settlement on the distant planet of Dehnaria. I designed all work from initial concept to completion, catering to different play styles. Development process and published map files can be found at my blog.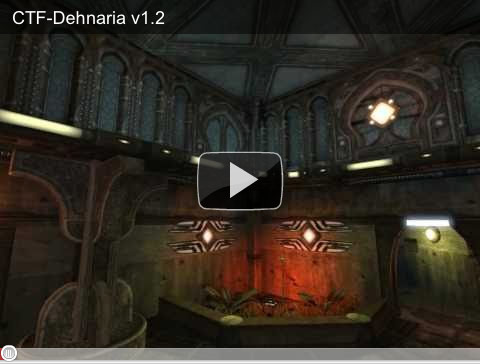 Indecision, a single-player Titan Quest map
Indecision tells the story of a wizard's bitter apprentice turned satyr by a spell gone awry. He was teased mercilessly and thus vowed revenge. He returned to seek his revenge by turning all the citizens into monsters as he himself appeared. Chaos ensued in the town. The quest begins with the lord of the province begging you for assistance in taking back his castle from the dreaded monsters. Multiple quest paths and decisions allow for various endings and rewards. Original paper design can be found here.